Innovations Bike summer 2020
Bike summer 2020 will once again cater to the needs of all riders, with an extended, user-friendly range available to all visitors to Leogang's Epic Bike Park.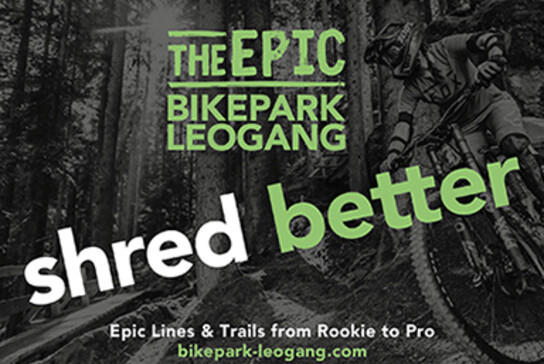 Welcome to Austria's largest mountainbike region!
Over 70 km of lines & trails and 9 gondolas: Saalbach Hinterglemm Leogang Fieberbrunn is Austria's largest biking region! Six modern gondolas in Saalbach Hinterglemm, two in Leogang and one in Fieberbrunn take bikers quickly and comfortably to the most beautiful peaks where you gain access to the coolest trails. For many years, Saalbach Hinterglemm has been the leading mountain bike region in Austria. An enormous network of paths of 400 km of all levels of difficulty for touring cyclists and e-bikers leaves nothing to be desired.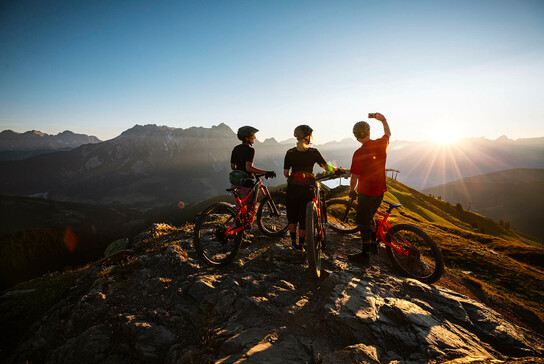 You now have not only the Asitz lift but also the Steinberg lift offering you even more efficient bike transport everyday. But that is not all, the HOT SHOTS – by GoPro has been modified into an even more fun jump line. Riders who enjoy airtime will absolutely love it. We have also invested in the Riders' Playground, one of the largest beginner bike parks in Europe. There are new conveyor lifts, giving better access to the new asphalt Velosulution Pumptrack. At the bottom lift station of the Asitzbahn, the Riders' Playground has 2 new tracks. The entire area is waiting for you to try out.
Our epic event highlights:
At the start of September, THE EPIC BIKEPARK LEOGANG will become the showground for 2 world Championships.
After 8 years, it will be the second time that the internationally renowned "Saalfelden Leogang" bike region hosts the UCI Mountain Bike Downhill World Championships, from the 4 to the 6 September 2020. Not only this, but the Red Bull UCI Pump Track World Championships powered by Velosolutions also offers an added highlight toß this mega weekend.
Just a week later, from the 11 to the 13 September 2020 the 3rd BIKE Festival takes place, giving all visitors the opportunity of testing out the new products on the market for 2021.
We look forward to an epic 2020 bike season! We see us on 29th May 2020!