Trails for beginners at Bikepark Leogang
The perfect way to get started with bike sport at Bikepark Leogang is the Riders Playground. This is Europe's largest bike park for beginners and features entertaining beginner courses such as the Mini Shred Line and the 800 metre long Greenhorn Trail. Riders who choose to take the Asitz- or Steinberg lift will be greeted by ideal trails for beginners.
Maaxis Line
Whip it!
A wide and very generously built freeride line with a hip jump. As an add on we have created some optional jumps over the Maxxis bridge.
Distance 0,6 km
Altitude differential 66 hm
Difficulty INTERMEDIATE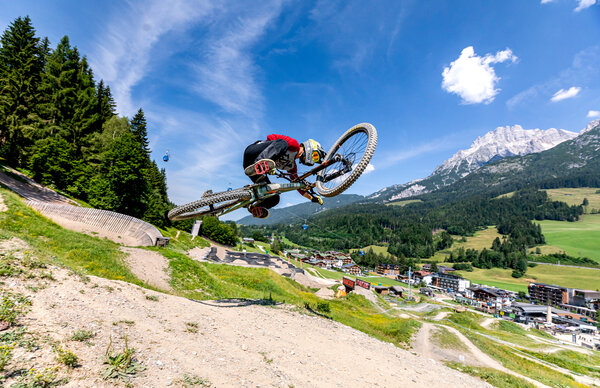 Greenhorn Line
The 800 m freeride line is ideal for feeling the first ride. A varied mix of rollers, berms and tables.
Once you are able to ride down this trail at a good pace – it's time to head up on the mountain!
Distance 0,8 km
Altitude differential 75 hm
Difficulty EASY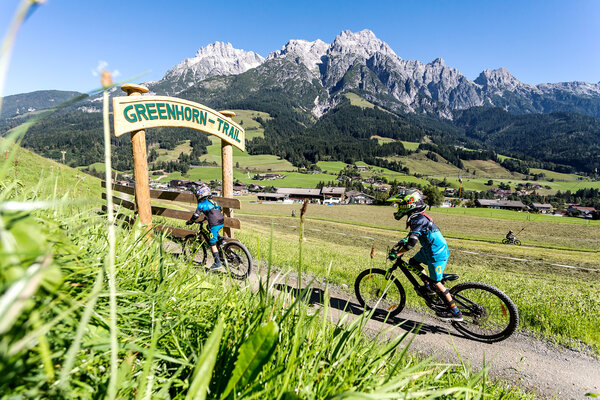 Maxi Jump Line
A colorful mix of tables, drops & tight radii, where the newly'learned can be put to the test.
Difficulty EASY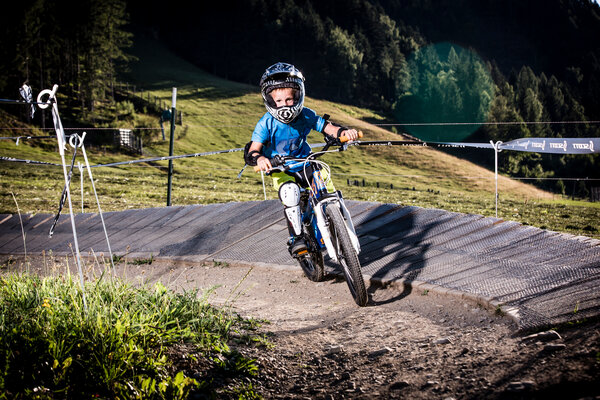 Voltage Line
An easy line with successive berms, without further obstacles. Here you can test your cornering techniques.
Difficulty VERY EASY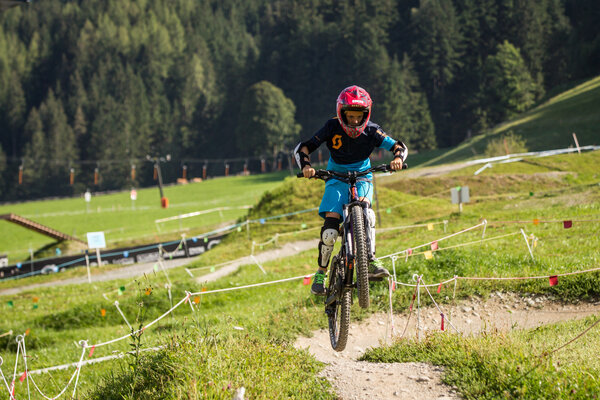 Contessa Line
Short berms that follow each other quickly, increase responsiveness and help to perfect the flow and cornering.
Difficulty EASY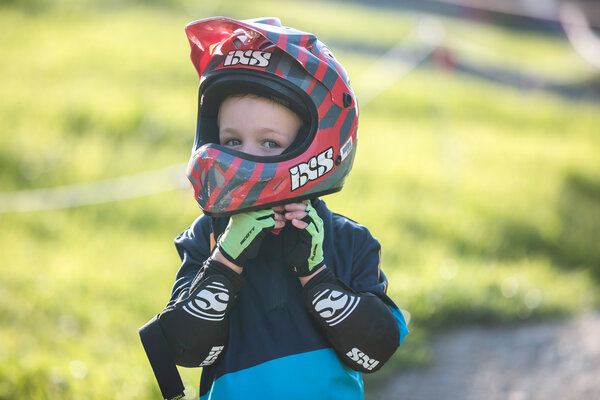 Mini Speedster
This line in the Riders Playground is for everyone who wants to sniff some
downhill air.
Difficulty EASY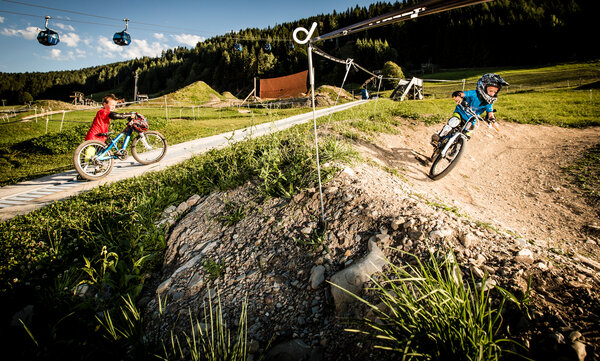 Rookie Line
The line with 2 small wallrides, tables, doubles, rollers and berms is the ideal preperation for the rest of the Freeride Lines.
Difficulty VERY EASY
Mini Shred Line
The 1 m wide circuit is designed especially for the youngest riders and for beginners.
Difficulty VERY EASY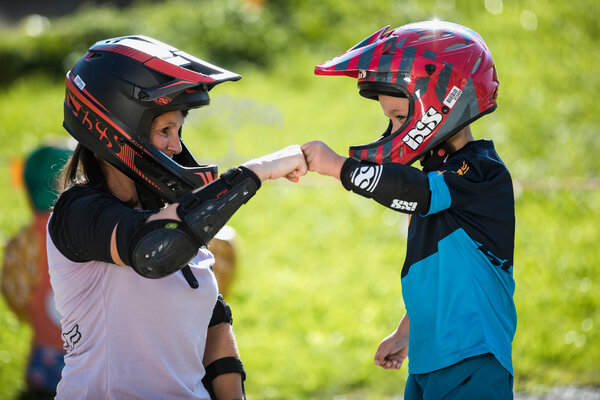 Bike School Area
There is an own practice area with small obstacles for the Bike School Elements located at the Asitz base station.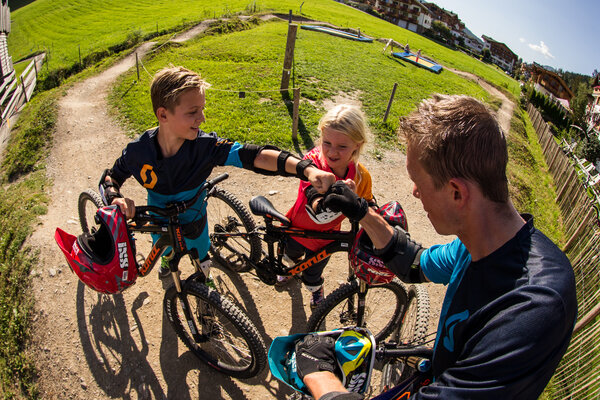 Drop Area
Perfect to train, learn and improve your drop techniques.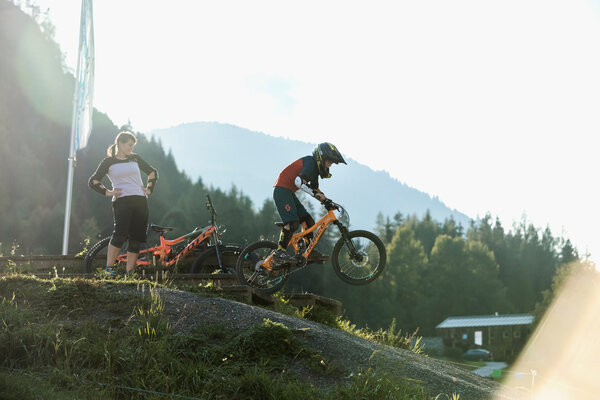 Riederfeldlift
Equiped with a T-bar the practice lift Riederfeld brings you to the start of the Greenhorn Line. Length: 500 m
Magic Carpet
There are 2 magic carpets in the Riders Playground, which will take you to the lines as well as to the pump track.