Safety and rules of conduct at the Bikepark Leogang
Fair play is important! We therefore ask you to closely adhere to the rules of conduct and safety regulations whilst enjoying the challenges of the bike park. Read/understand rules of conduct in advance! The goal is to prevent and minimise risks for all and to foster a welcoming atmosphere for bikers, hikers and pedestrians.
Safety equipment Bikepark
The lines & trails in the Bikepark Leogang are built by the Trail Crew and maintained daily. They are all downhill oriented and include jumps, berms, drops, etc. The following safety equipment is needed:
Full Face Helmet-Compulsory
Goggle
Safety jacket (Back-, Shoulder-, Chest-, Ellbow protection)
Gloves
Knee protectors
Bike shoes
Optional: Neckbrace
Safety equipment Single trails
The single trails are located outside the bikepark in the Saalfelden Leogang region. They are naturally laid out with roots, natural forest ground and northshores that cross wetland, and may also include short uphill passages.
Enduro Helmet
Goggle
Glasses Protector backpack (bring a first aid kit, repair kit & tools, extra clothing, etc.)
Gloves
Knee protectors
Bike shoes
Recommendation Rookies & Youngsters
The lines & trails in the Epic Bikpark Leogang have different levels of difficulty. We recommend all rookies, youngsters but also advanced to take advantage of the offers of the bike schools in Leogang for training and further education on the bike.
Many different workshops, courses & camps are offered for all skill levels and age groups.
Trailprogression
Take your time, don't push it too far and don't forget to have fun ;-)
Before you conquer the mountains with your bike, practice at the Riders Playground. Our tip:
Start slowly and improve step by step!
Further details
Rules of conduct
I deposit all rubbish in the bins provided.
I only use marked paths and roads whilst exercising my sport, heed the mandatory and prohibitory signs, as well as the road traffic regulations when leaving the bike trails and never ride over fields and meadows. I acknowledge that oncoming traffic is possible at all times on the Asitz Bergstrasse (Mountain Rd.) and control my speed accordingly.
I take inexperienced riders, hikers and walkers into consideration and always grant them right of way.
For children under 10 years, the use of the trails is prohibited (except Riders Playground) or with a signed disclaimer and accompanied by a parent.
I follow the instructions of the Leoganger Bergbahnen staff and the Bikepark team and adhere to regulations for the transport of bikes.
I do not use any deer crossings or beaten trails – so as not to scare any animals in the wild.
I practice my sport at my own risk. I am aware that this sport is unusually risky and therefore I have a personal accident insurance and a private indemnity insurance for damage to a third party.
I am obliged to wear a helmet and proper safety gear.
I report accidents and equipment damage immediately to the Leoganger Bergbahnen staff.
As a biker, I acknowledge that the Epic Bikepark Leogang and the Leoganger Bergbahnen do not accept any liability for accidents and damaged equipment.
I will not make any changes to the lines and trails.
Follow the specified direction on the lines and trails.
Stop and stay at specified or clearly visible places on the side of the lines and trails.
The commercial, transport and operating guidelines of the Leoganger Bergbahnen apply.
In defiance of the rules the lift ticket can be withdrawn!
Safety instructions
No biking on closed lines & trails (signals at the start & finish)!
Suitable bicycles in Bikepark only. Motorised vehicles are not allowed– the latter would be reported.
Hikers are not allowed on the Bikepark lines & trails (danger of life)!They must use the designated hiking paths.
Drones, alcohol and drugs are strictly forbidden on the lines & trails.
The difficulty of the lines and trails must suit your riding skills.
Every biker must move in control. He/She must adapt his/her speed and manner of riding to his personal ability and to the prevaling conditions of terrain and weather as well as to the density of traffic!
No transport of bikes with child seats and trailers. Child seats and bike trailers are strictly forbidden on the Bikepark trails. .
Check the condition of the lines and trails in advance.
Ride only if you are physically and mentally fit.
Note
Track maintenance also takes place during operating hours. Construction sites are marked with this symbol. Please drive slowly and carefully in this area!
Bike Rescue
+43 676 88219224
oder/or scan: QR Code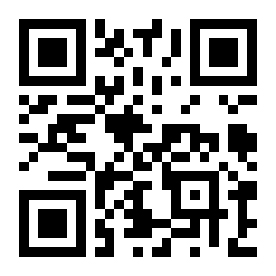 In case of an emergency, call bike rescue.
Determine your location via the number on this sign: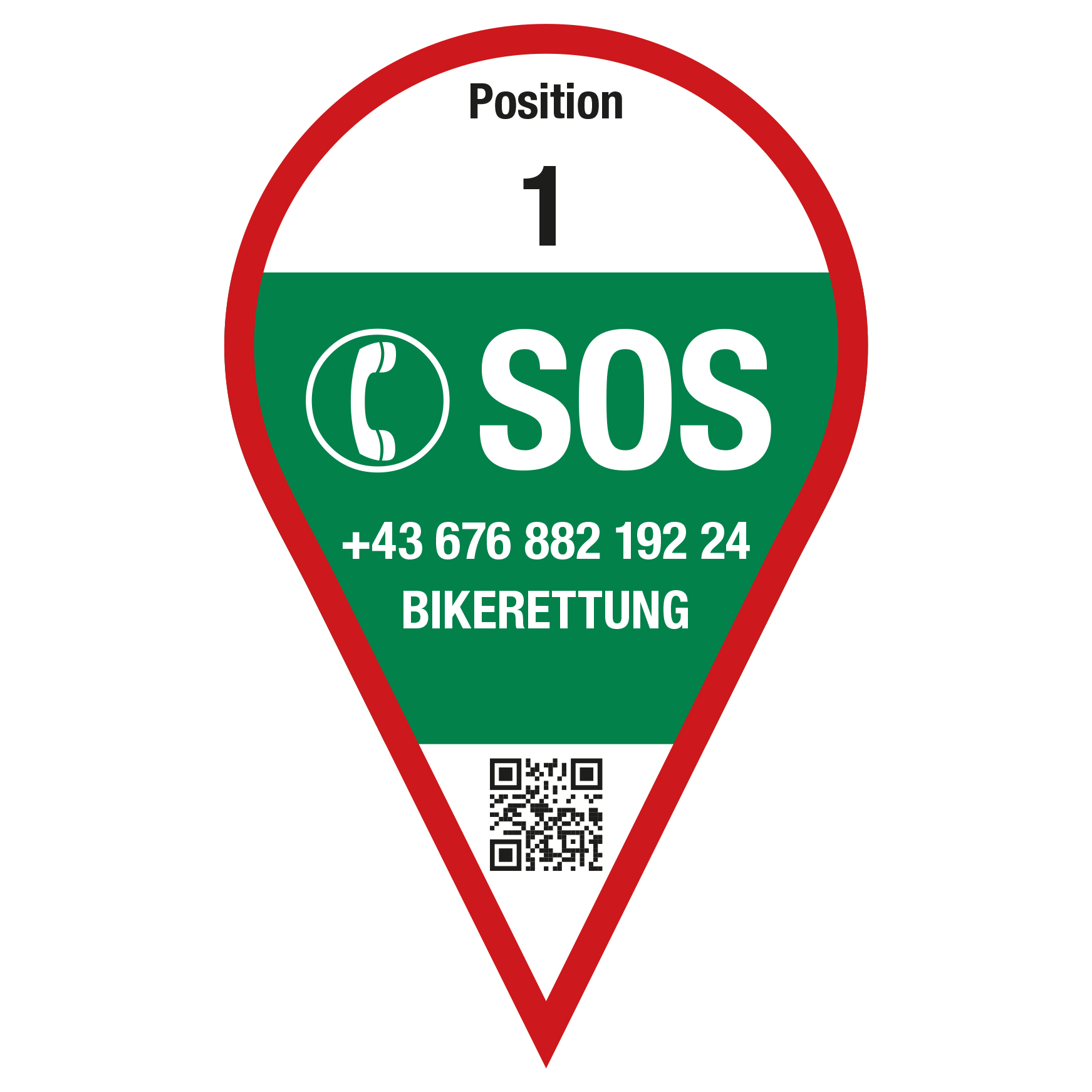 Know your boundaries
As athletes, we have rights and obligations in nature - only sometimes, we do not know or are not aware of them. Let's respect the forest more for what it is: Habitat for animals and plants and recreation area for humans.
Stay on the marked bike trails: so that the wild animals can get used to bikers.